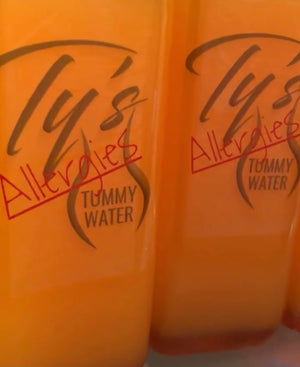 Allergies Blend
Sale price Price $9.50 Regular price $10.00 Unit price / per
A special blend to help tackle allergy symptoms such as dry/watery/itchy eyes, stuffy/runny nose, sneezing, headache, hard to breathe, cough and facial swelling.
Consume up to 3 bottles a day as needed.
Directions:
Combine one Allergies pack with 14oz of spring water. (Squeeze out ALL ingredients from pack) SHAKE VIOLENTLY making sure everything is mixed together and consume EVERYTHING focusing on the remnants. If necessary, add more water to the bottle, shake and drink what remains stuck in bottle.
This product has not been evaluated by the FDA and is not intended to diagnose, treat, cure or prevent any disease.